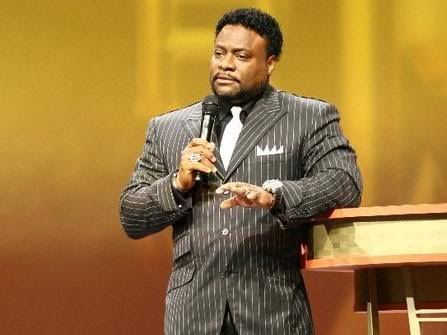 The Ybf _ credit
As if the New Birth Community Church hasn't been through enough with
Bishop Eddie Long's sex scandal
and the recent reports about failed investments of several church members, there was a shooting in the church parking lot last Saturday. Deets inside...
This past Saturday, an unidentified man was shot in the parking lot of Bishop Eddie Long's New Birth Missionary Baptist Church in Lithonia, GA. He is now in critical condition.
Authorities say the shooting is not connected to the church. But with the shooting happening so close to communion Sunday, we wonder if there was a dispute between members of the mass choir about who would lead the processional.
The Devil is so busy.